Farm Update
Carrots are one of my favorite cool-season
veggies! Fortunately for all of us, we have
plenty of delicious carrots in the shares
this week!
Hi everyone! Here we go into week 20! It's the final week of the CSA, which is both sad and exciting for us. On the one hand, I'm really going to miss seeing everyone each week, being busy and productive, and having all these great veggies in my kitchen. On the other hand, it's really cold out there, and once we get to this time of year, we would just rather be inside. Also, I'm looking forward to getting our house livable again, and I know we would both like to see our kids more often. So it's bittersweet. This has been an excellent CSA season, but now it's time to turn toward hearth and home, at least for me. Fred still has another month or so out there, albeit one with far fewer hours than he's been working. Once the CSA ends, there is a lot less harvesting, washing, and packing to be done, but there will still be some of that. If you're wondering where you can get our veggies once the season is over, we'll have produce available at Greentree Cooperative Grocery in Mt. Pleasant for a while, and we'll also be making occasional trips down to Argus Farm Stop in Ann Arbor if any of you find yourselves in that neck of the woods. And of course, we're signing people up for the 2019 CSA season now too, so make sure to get on the list for next year! The cost for a half share is going up from $300 to $305 next year, and a full share is going up from $550 to $560, but anyone who puts down at least a half payment before the new year gets their share at this year's price. Thank you all for a fantastic CSA season, and we hope to see all of you again next year!
😊


What to Expect in This Week's Share
If you are picking up at one of our traditional style drop-offs (Alma, Mt. Pleasant, or Midland), here's what the options will be at the different stations. If you have a half share, you'll choose one item at each station, and if you have a full share, you choose two items at each station. Now that we're getting down to the end of the season, many of the stations have less variety than earlier in the year, but it's all pretty yummy stuff.
Sweet potatoes

Apples
Carrots
Potatoes
Celery root, leeks, or cilantro
Kale or extra sweet potatoes
Onion

If you have a prepacked share (Midland hospital, St. Johns, Lansing, Okemos, or home delivery), here are your options. If you have a half share, you'll choose either share A or share B, and if you have a full share, you can choose two of them.

Share A: Share B:
Sweet potatoes Sweet potatoes
Apples Apples
Carrots Carrots
Potatoes Potatoes
Celery root Leeks
Extra sweet potatoes Kale
Onion Onion
Recipes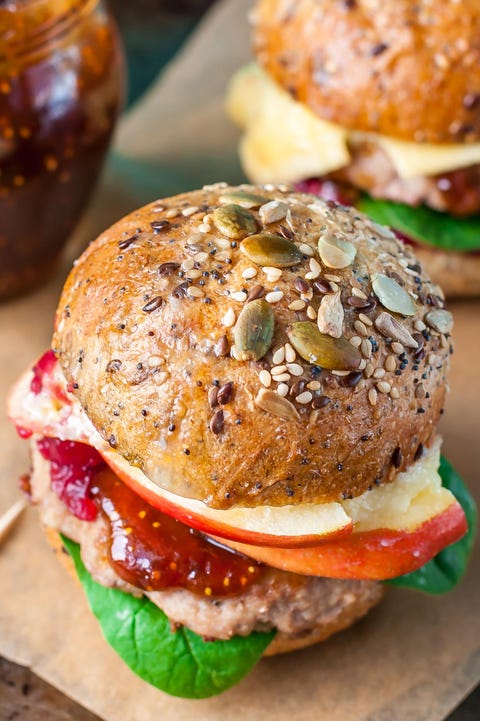 Apples, apples everywhere! Most years, the orchard doesn't produce more than a few crates of fruit, but this year, we've just got tons of good apples! If you've eaten them plain, made an apple crisp and an apple pie, and are looking for something new to do, check out these
62 Apple Recipes
from Country Living! Even just looking through all these amazing recipe ideas, I wanted to make and eat them all right this minute. Check out those Apple Cranberry Turkey Burger Sliders! Seriously, yum!