Farm Update
This happens pretty much every fall, but the farm is a big
muddy mess right now! So far we haven't had to pull the
delivery vehicle out of the mud with the tractor yet this year,
but it's only a matter of time. Also, can you believe it was
this warm on Monday?
Hi everyone! What a week! It went from really hot in the early part of the week to downright cold in the later half! So far, we still haven't had our first major frost of the season, which is almost unheard of by mid-October. The forecast called for one about a week and a half ago that never materialized, and we were supposed to get one a few nights ago too, but some cloud cover moved in just in time and acted like a big blanket over the farm. We ended up with just a few patches of light frost, so amazingly, the natural dying back of the crops that occurs after the first frost has not yet occurred. Now that we are winding down the season (just three CSA weeks left!), most of our work revolves around harvesting, washing, and packing the shares, and preparing the farm for it's long winter's nap. With the weather turning colder, pretty much all of the farm tasks take a little longer and seem a little more daunting, and we are definitely wearing warmer clothing out there than we were a month ago. This is the part of the annual life cycle of the farm where we start feeling like slowing down and coming in out of the cold, and in a month or so, the fields will naturally oblige us in that desire by stopping production for the year. At that point, we'll still have some veggies coming out of the coldframes and greenhouse, likely until mid-December, and maybe even up until Christmas depending on the weather.
But even as this year is starting to wind down, it's time to start thinking about next year! We are officially opening up CSA sign-ups for the 2019 season, so if you want to sign up for next year, just let me know! The cost of the shares is going to go up slightly for next year, so a half share will go from $300 to $305, and a full share will go from $550 to $560. But if you sign up and put down at least a half payment before the end of 2018, you'll get your 2019 share for the 2018 price. The 2019 prices go into effect on January 1st, so if you know you want to sign up for next year, you might as well do it early and save a few dollars! That also helps us out, because we incur most of our farm expenses in January and February, so having that cushion there is really helpful! If you have any questions about next year's sign-ups or anything else, just let me know! In the meantime, we have three more weeks of the CSA left, so I'll see you next week! :-)


What to Expect in This Week's Share
If you are picking up at one of our traditional style drop-offs (Alma, Mt. Pleasant, or Midland), here's what the options will be at the different stations. If you have a half share, you'll choose one item at each station, and if you have a full share, you choose two items at each station.
Sweet potatoes
Apples
Carrots
Spinach or lettuce
Arugula, kale, or microgreens
Radishes or bell pepper
Onions or leeks

If you have a prepacked share (Midland hospital, St. Johns, Lansing, Okemos, or home delivery), here are your options. If you have a half share, you'll choose either share A or share B, and if you have a full share, you can choose two of them.

Share A: Share B:
Sweet potatoes Sweet potatoes
Apples Apples
Carrots Carrots
Lettuce Spinach
Kale Arugula
Radishes Bell peppers
Leeks Onion
Recipes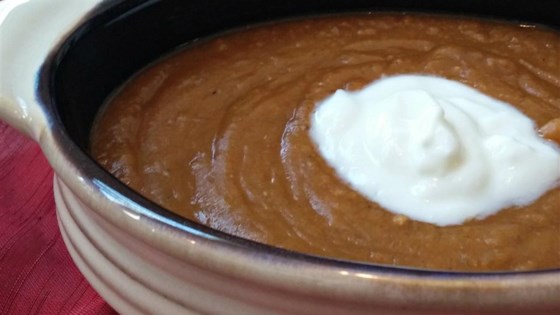 Now that it is consistently chilly out, I have really been digging soups. We've been making a lot of puréed soups at our house lately, from tomato basil soup with the very last of the tomatoes, to a yummy sweet potato and squash soup that we served yesterday at our Janie's birthday party. The wonderful thing about soups is that they are warm and comforting, and they are just as good a few days later as they are when you first make them, so you can make up a big batch and eat the leftovers throughout the week. This
Sweet Potato, Carrot, Apple, and Red Lentil Soup
will stick to your bones, and it takes advantage of several major fall veggie staples!