Farm Update
This spinach is overwintering in one of the
coldframes. It is protected by two layers of
greenhouse plastic so it can survive the
cold winter.
Hi everyone! We hope you are all having a wonderful holiday season, and enjoying getting to spend time with friends and loved ones! Now that things have slowed down at the farm, we are getting a chance to rest and relax, which we've really been appreciating. Our family got to go on vacation to Florida over Thanksgiving to visit my folks, and it was so nice to get away from the cold for a while and go to the beach! Now that we're back, there is still some work to do at the farm, but not nearly as much as during the CSA season. We were delivering veggies to some stores and restaurants until pretty recently, but now that everything is mostly frozen all the time, we've pretty much finished our deliveries for the year. We have some leafy greens (lettuces, spinach, and mache) overwintering in the coldframes in preparation for next spring. We planted some of the more coldhardy crops in the coldframes in the fall, and then we put an extra layer of greenhouse plastic over them for extra insulation, and now they'll happily wait out the winter. They won't actually grow much until the spring, because the days are just too short for them to get enough sunlight, but they'll continue at their current size for a few months, and they'll have a good head start on their growth once spring arrives.
Fred is taking advantage of the fact that it hasn't
been frozen for the last few days to construct
the new greenhouse. He spent the other day
bringing in dirt and leveling out the foundation
for the new construction.
We're also working on a number of projects around the farm now that we have some spare time. Fred is constructing a new heated greenhouse to replace the small greenhouse that we took down when we built the barn. We found that the seeds we were starting just didn't germinate as well in our other larger greenhouse because it was always a few degrees colder, so we're building a new greenhouse more similar to our old one, specifically for starting seeds. The old greenhouse was actually built onto the south side of our old makeshift washing and packing area, so the north side of the greenhouse was completely insulated. That made a huge difference in its energy efficiency, so we're replicating those conditions with the new greenhouse, which will be on the south (sunny) side of an adjoining seeding room. These also have the benefit of being made almost entirely of pieces and scraps left over from other projects, so this will be a pretty green construction project!
We're also continuing to sign people up for next year's CSA, so if you want to sign up, just send me an email and I'll get you signed up! The cost for a half share will be $305 and a full share will be $560 at our regular drop-offs, and just let me know if you would like a quote for home or workplace delivery. Also, anyone who signs up and puts down at least a half payment before the new year gets their 2019 CSA share for the 2018 prices, which are $300 and $550 respectively. So just let me know if you have any questions or want to sign up for next year's CSA! We so appreciate all of you being in the CSA this year and helping supporting our farm, and we are honored to have the opportunity to provide you with food that is not only delicious, but also good for the health of our bodies, our earth, and our communities. Thank you so much for being a part of that this year!
Recipes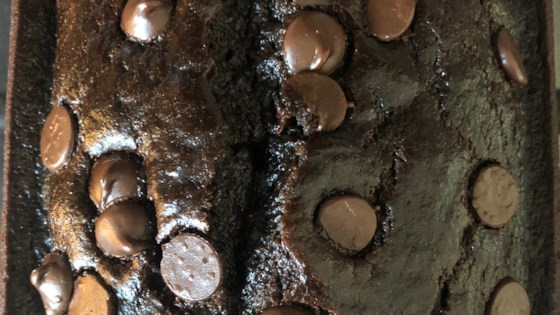 Chocolate beet cake!
Even though we don't have many veggies growing right now, December is a perfect time to make use of all of the wonderful root vegetables we've stored for winter! I've heard from a lot of you that you saved some of the more storeable veggies, such as carrots, beets, celery root, potatoes, onions, and sweet potatoes to use throughout the winter, and we've definitely done the same. And even if you don't have any root veggies left from the CSA, you're way more likely to be able to find these guys locally in a co-op or indoor farmer's market. So for the Michigan locavore, root veggies are going to be the stars of your winter meals! Here are some ideas for some hearty dishes to warm you up!
Slow Cooker Beef Stew
: We make a bunch of stews in the winter, and using the crock pot is such an easy way to do it. Just prep it and throw everything in earlier in the day, and there's barely any work left to do at dinner time!
Savory Roasted Root Vegetables
: I've probably mentioned before how much I love roasted root vegetables, and it's even more true at this time of year! They're so warm and comforting, you'll definitely want to try these out this winter!
Amazing Chocolate Beet Cake
: If you want to bring a dessert to the Christmas party that's not just sugar, you can bring this awesome chocolate cake that has a secret redemptive ingredient: beets! This recipe calls for canned beets, but whenever I make it, I just chop up few beets, boil them until soft, and puree them in the blender. It tastes like a really moist chocolate cake, and no one will know there are beets in there if you don't tell them!